"I am no longer afraid of becoming lost, because the journey back always reveals something new, and that is ultimately good for the artist." ― Billy Joel
Learn About Hope on Alisa's Journey
Join Alisa on a Studio Journey
A series of 10 short videos that will help you get started on your journey as an artist. Start by organizing your space in a way that inspires you and gets you creating!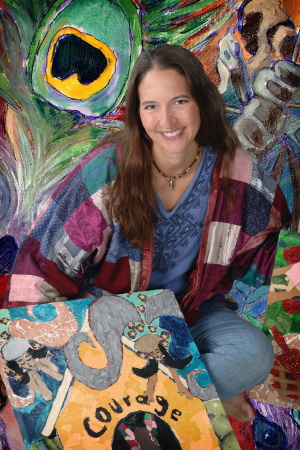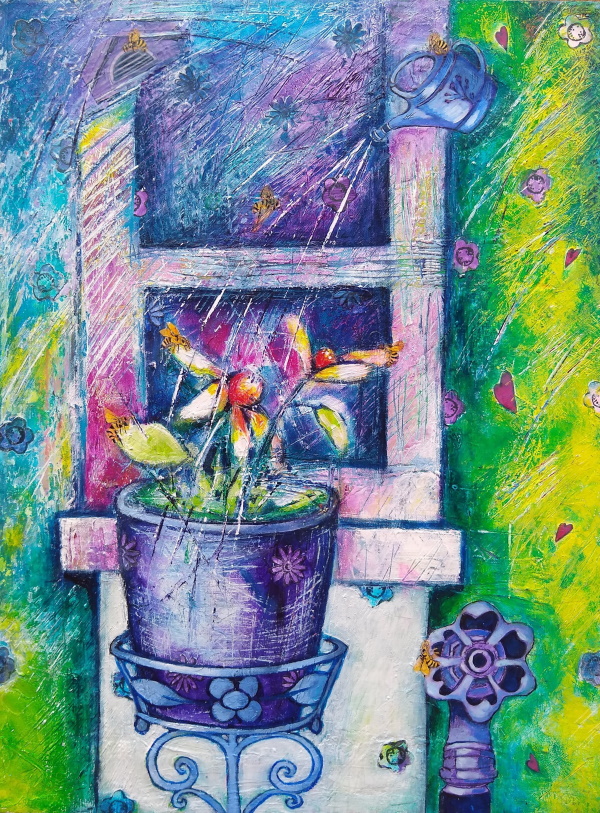 Alisa received her B.F.A. from Pratt Institute and has an M.S. in education. She has worked as both a professional artist and educator. Alisa believes that creative expression has power—power to help us find hope as we wait in life's most challenging places and spaces. She believes artistic expression can give us encouragement no matter how hard our present place in time and space may seem. Alisa shares Journey on Canvas to help others find suggestions for using artistic expression as a tool for understanding one's journey. It's also a place for experiencing the spiritual benefits of engaging in the creative process and discovering ways to find hope as the journey unfolds. Alisa shares, through words and images, things she has painted, written, tried, or considered. She invites you to find hope within this sharing. Creative expression is all about hope at Journey on Canvas.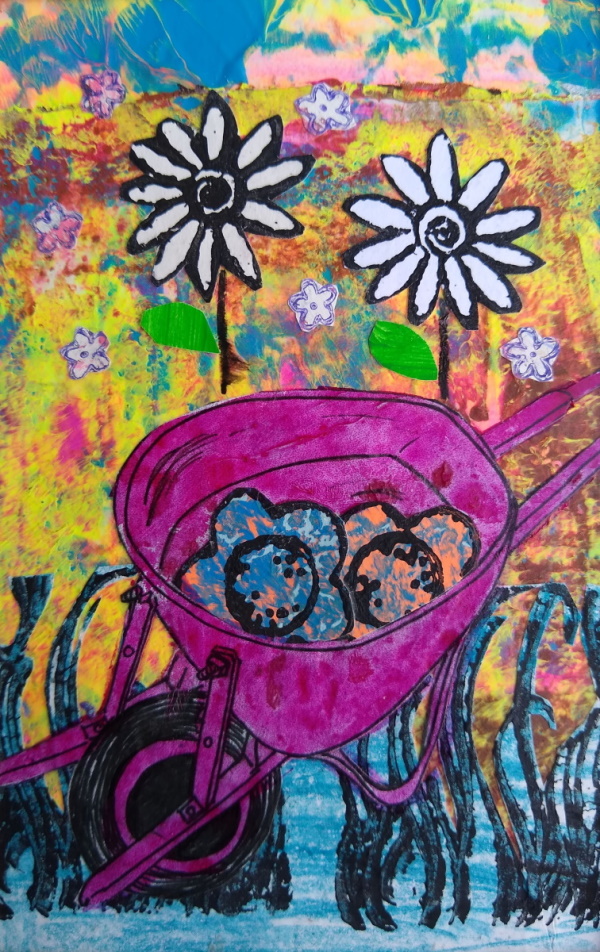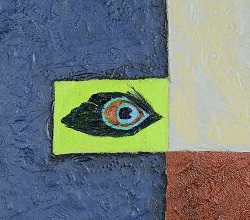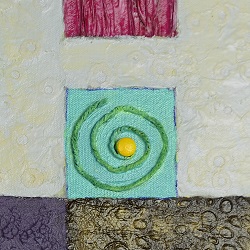 My "Reflections" creation is a painting made of different squares: each square is like one of the patches from my Joseph Coat. I make decisions about how to fill each square. I select colors, textures, objects and torn papers to make each patch of my painting tell some truth about my story. I want my painting to come together like my Joseph Coat: with all the parts working together in ways that make sense. I want my painting to help tell my story.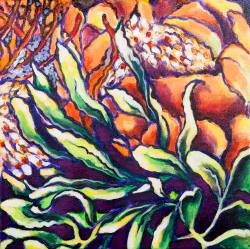 When my dad died, I received these flowers. They were shipped from Hawaii and were flowers I had no idea even existed. They were so beautiful that they looked fake. I tried to capture the beauty. I failed. Oh, well. When something beautiful dies, you can't get it back. It's much like with my dad being gone. He was here and he was wonderful. I can make some attempts to get pieces of him back but, like my painting, it will all pale in comparison.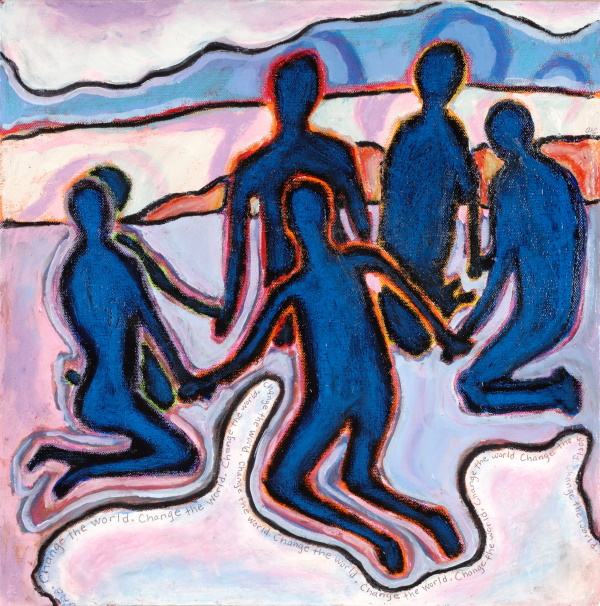 Our silent thoughts, prayers and petitions can be heard. God knows the passion inside our hearts. This doesn't make any sense in the natural world, but I believe God can hear our hearts. I even think the sound of our hearts is a song in God's ears. I wonder what would happen if we made that song really loud. We could join hands and pray with a whole bunch of people at the same time, and God just might hear our concert of prayer. Barriers between people could be broken down if they let themselves be united by the simple act of prayer. Race, religion and social status could melt away with the knowledge that we have a song to sing together. With what divides us gone, the song of our prayer might rattle the Heavens and we could "Change the World.