Welcome to Journey on Canvas
"The only journey is the one within." ― Rainer Maria Rilke
Art is Hope on Our Journey
Creative expression has power—power to help us find hope as we wait in life's most challenging places and spaces. Artistic expression can give us encouragement no matter how hard our present place in time and space may seem. At Journey on Canvas, you will find suggestions for using artistic expression as a tool for understanding your journey. This site will also provide activities for experiencing the spiritual benefits of engaging in the creative process and direction for finding hope as your journey unfolds. I will share, through words and images, things I have painted, written, tried, or considered. Join me in finding hope within this sharing. Creative expression is all about hope at Journey on Canvas.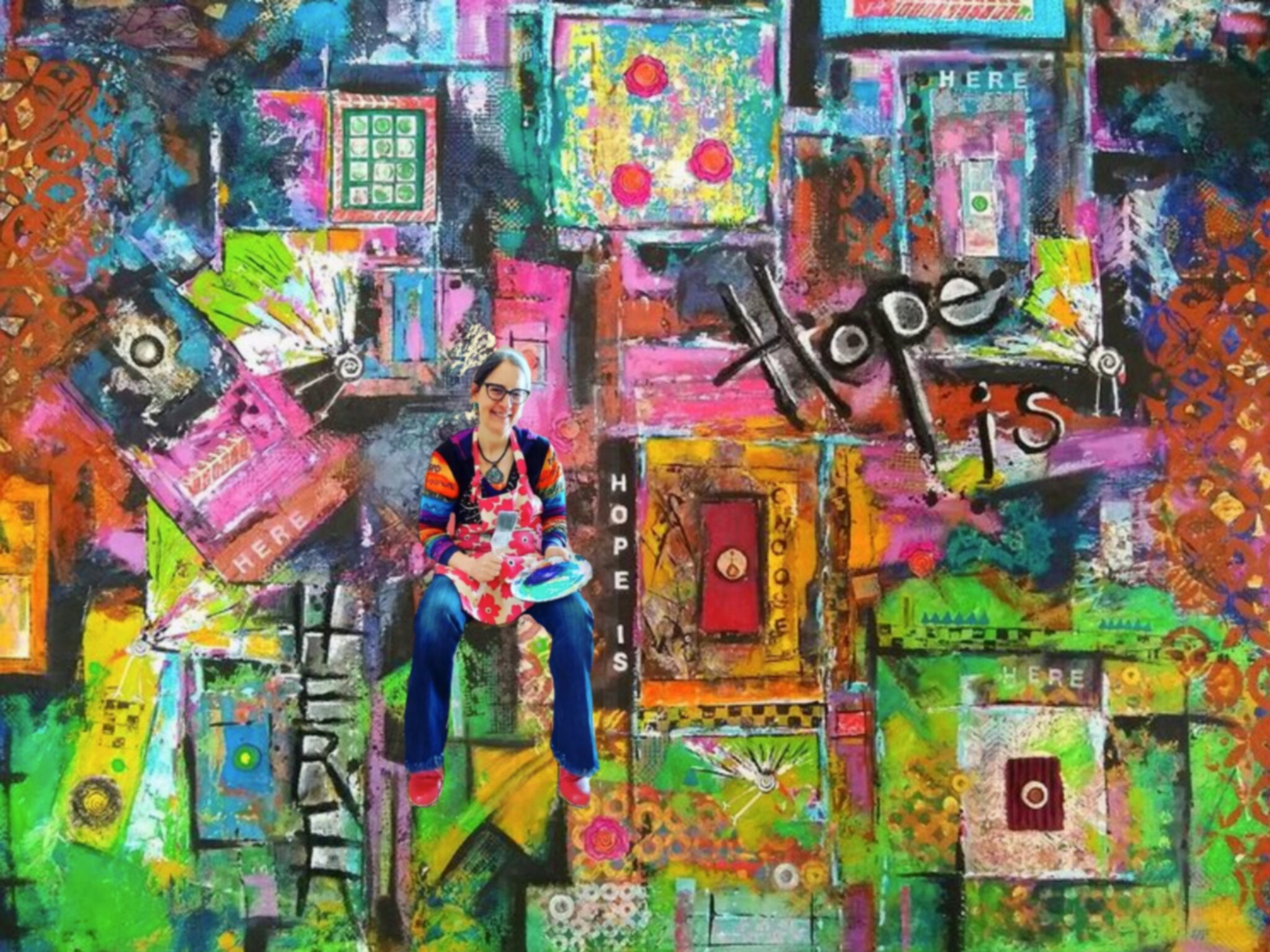 Finding Themes Within Your Story
The exchange of creative ideas is powerful. At Journey on Canvas, I share a blog, art in a variety of forms, and suggestions for exploring your journey through journaling and other forms of artistic expression. I write about my paintings, and I find and share the themes I uncover. Use what I share to discover your own themes. Let those themes speak to others through your own forms of creative expression. Painting, writing, music, and movement: the possibilities are endless. Let Journey on Canvas be a place to explore the endless choices for releasing the power of creative expression, finding hope in artistic process, experiencing the spiritual benefits of artistic exploration, and seeing purpose in sharing your creative discoveries with others.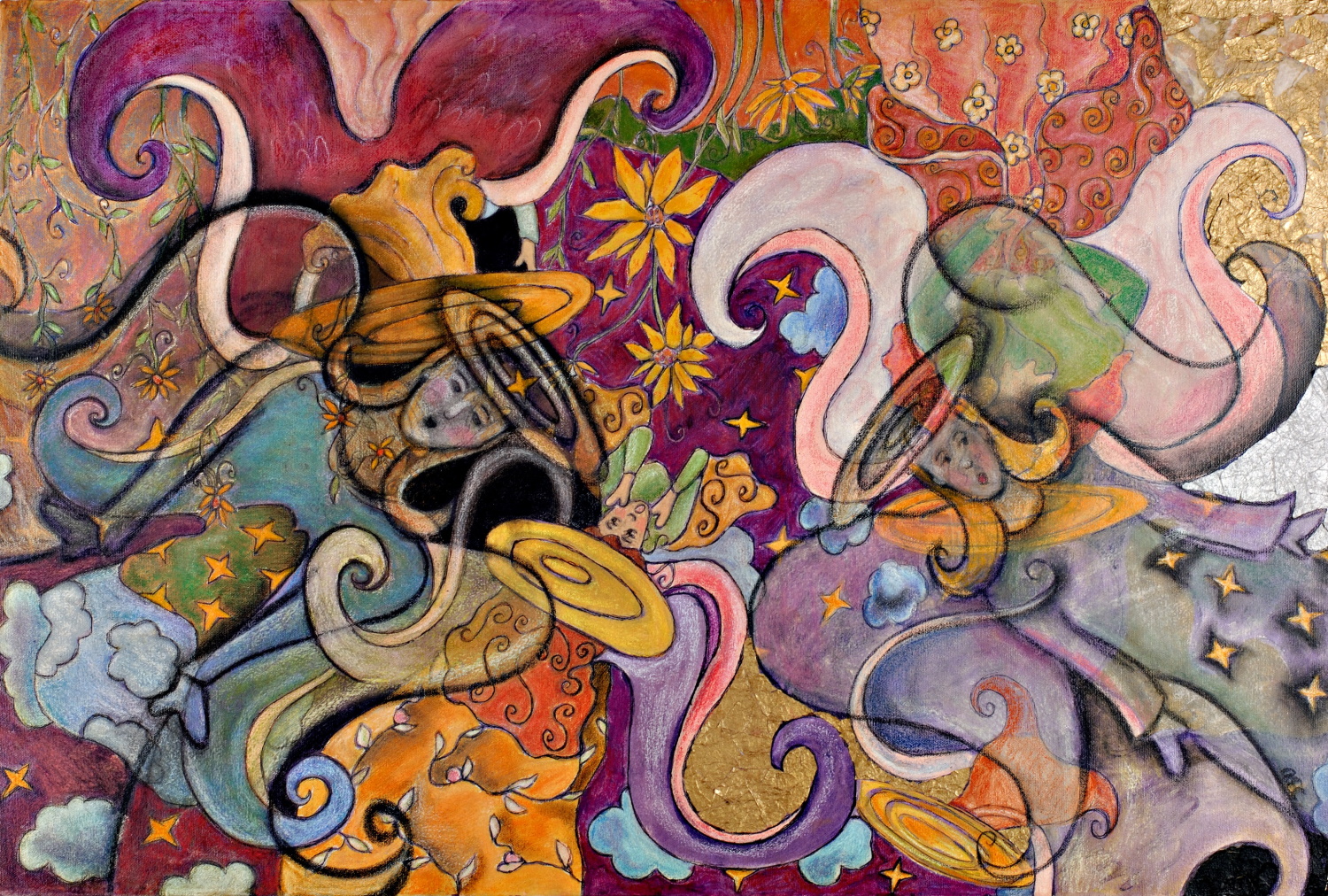 I like to think that angels are everywhere. Maybe they're God's emissaries? Maybe they're the glue that holds me together? I paint them to remind me that things aren't random. I paint them to remind me that God has a plan. They are my hope.


I don't know what angels really look like but that makes painting them more interesting. I like to imagine that they really do have wings. Today, I decide they will have huge wings and halos like the angels in storybooks. Maybe angels don't have halos? Maybe they're much different than I imagine them. Still, when I paint them I feel like they're everywhere. I feel like God has sent them just for my family and me: especially when we most desperately need them. I see how art making is personal, spiritual, and healing.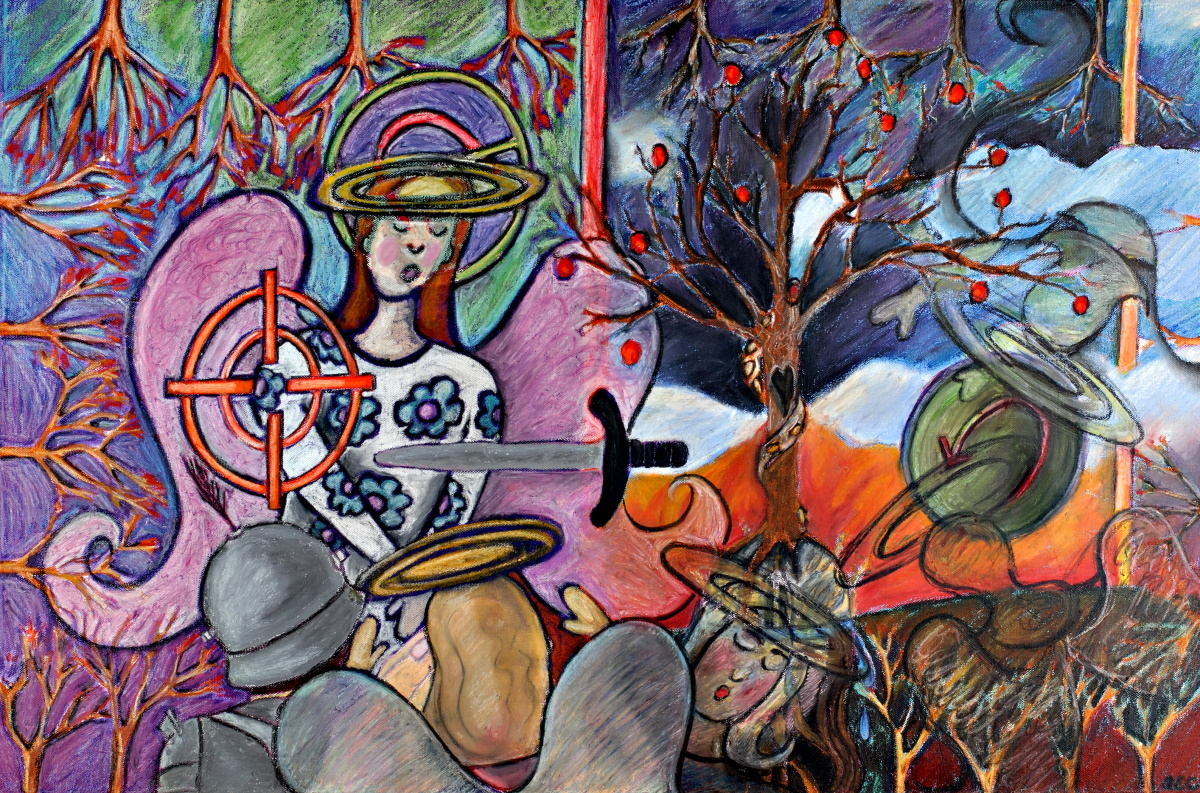 Countless Creative Ways to Tell a Story
Composer and pianist, Margin Alexander, interprets Alisa E. Clark's liminal painting, Funny Little Birds with "harmonies of birds singing" on his piano keys. These birds are (in his words) "sometimes pleasant and sometimes strange." The combination of image and sound takes the participant on a strange voyage where time is elusive and curious. View this performance to see Margin play an interpretation of Alisa's work though passionate and thoughtful musical expressions. This fine blend of creative processes evokes deep emotion and reveals the power of different art forms to move the soul, transcend time, conjure hope, and tell a moving story.